Geuther 44cm Extension for Configuration Safety Gate
Geuther strive to minimise Volatile Organic Compounds "VOC's" used in the manufacturer of product which means much less gas or odour emissions.
Geuther use the highest quality beech wood grown in Germany in most of their manufacturing which makes their wooden products sturdier, longer life, and much more resilient to knocks and bangs.
Geuther use only water based lacquers and paints which means nothing toxic is present in any of their furniture.
Colour:natural
Product Description
Safety guard systems – maximum space – minimum risk Safety guard systems are the perfect symbiosis of playpens and stair gates and provide parents and children alike with a high degree of individuality. Hazards remain outside and your child remains inside; according to configuration, available space and requirements. Large play areas can be sectioned off or hazard areas can be reliably cordoned off, so that your young charge can play in peace and so that you can get on with doing what you need to for a while.
Box Contains
1x Geuther Extension with 44 cm for Configuration safety gate
1x Instruction build manual
Geuther strive to minimise Volatile Organic Compounds "VOC's" used in the manufacturer of product which means much less gas or odour emissions.
Geuther use the highest quality beech wood grown in Germany in most of their manufacturing which makes their wooden products sturdier, longer life, and much more resilient to knocks and bangs.
Geuther use only water based lacquers and paints which means nothing toxic is present in any of their furniture.
Absolutly all the highest & strictest European Safety Standards are met 100% in every facet of manufacture making this product the safest for your child as with all Geuther products
The Geuther manufacturing process uses the most modern hi-tech machinery with the product finished off by hand. They stand 100% behind each & everyone of their products which all include full warranty & guarantee
Ebay.co.uk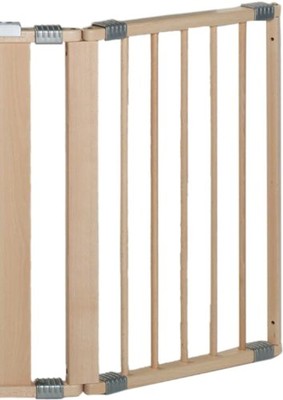 Ebay.co.uk